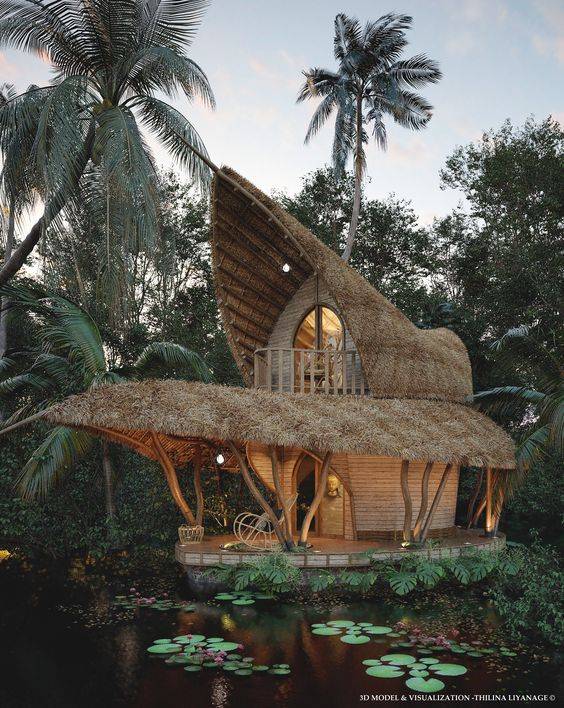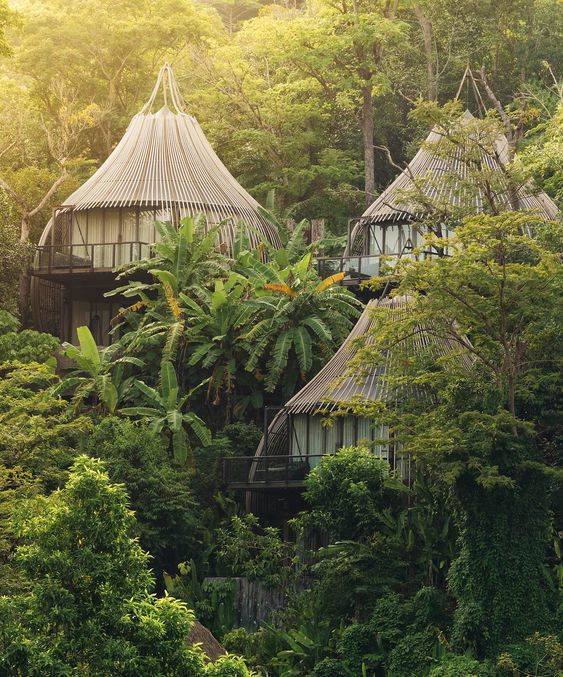 Luxury eco design wellness resort and retreat center with a focus on health.
Invest now to build the first luxury eco vegan resort and retreat center in Mauritius
"If you want to be successful, find out where the world is heading, and get there first."
– Bill Gates, Microsoft
The goal is to give people an opportunity to recover from modern life by connecting with nature, being quiet, and eating healthy, vegan food. (see below market research: Vegan)
The first resort will start in Mauritius because it is a "right time, right place" opportunity, as presented in the SWOT analysis.
3 important criteria to fulfill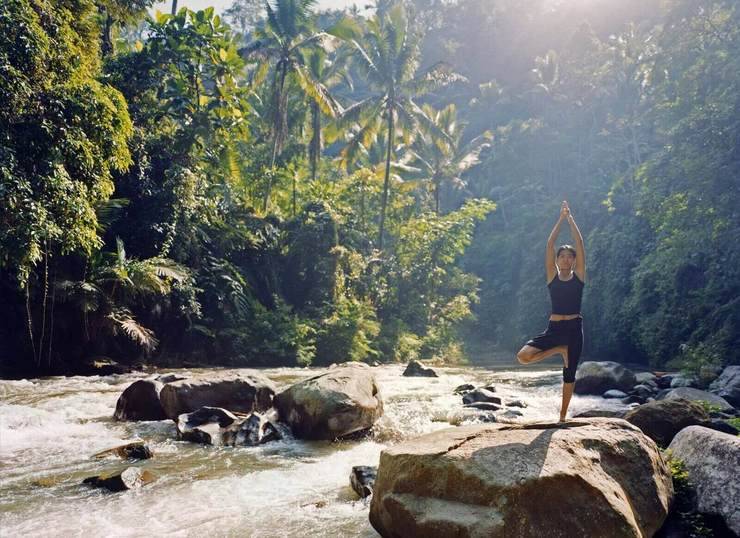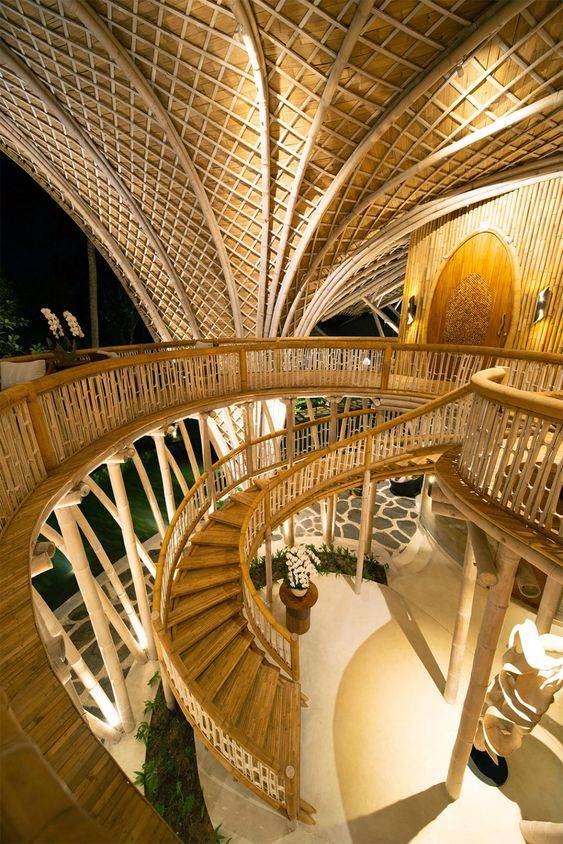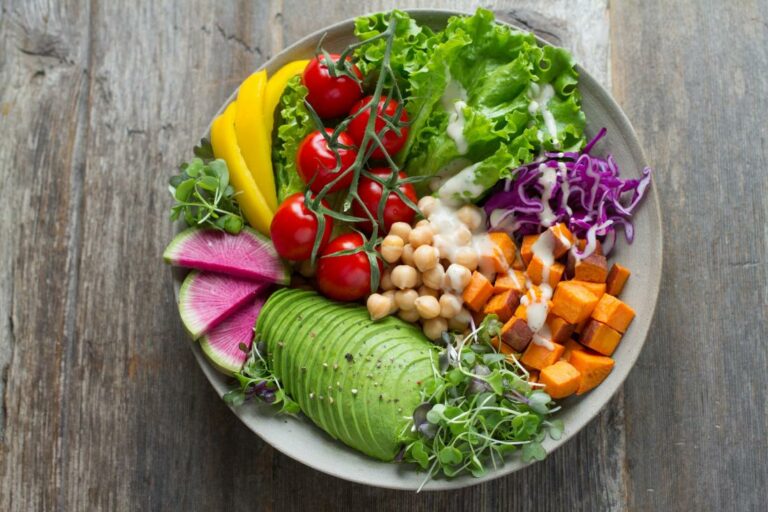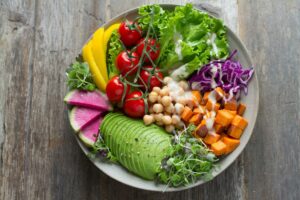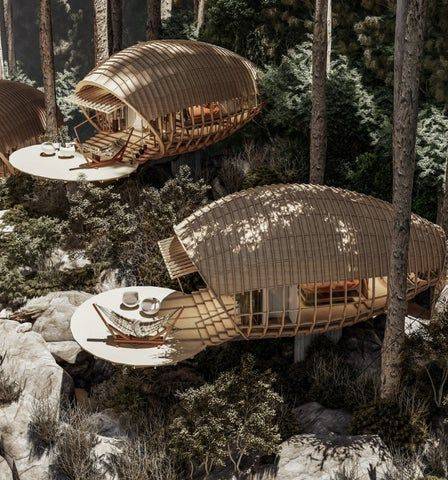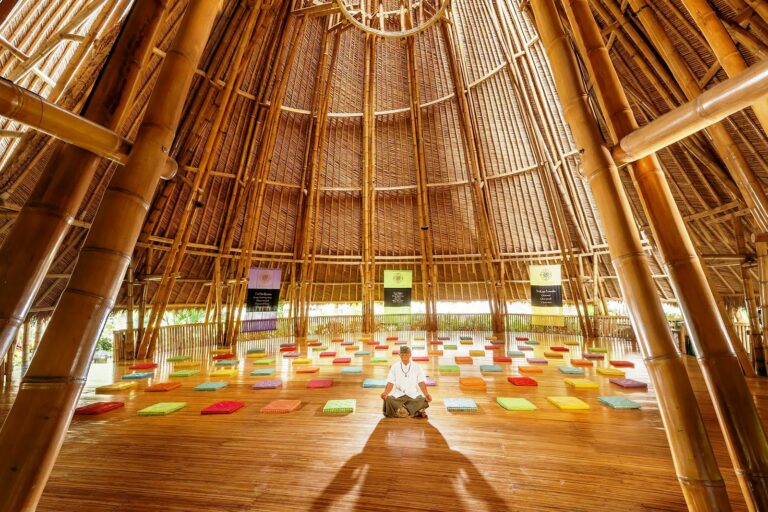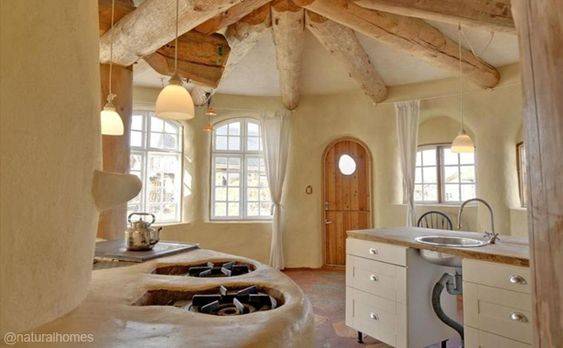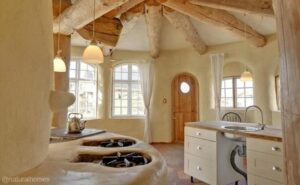 3 separate areas on the property
Open to investor applications
An estimated $5 million is required to:
Simple living to rejuvenate
Satva Means
Satva means a condition of peace, clarity, strength and vitality.
For something (such as food) to be considered satvic, it should not increase violence or disease, and should be pure and natural.
An increase in Satva means you feel calmness, energy, and clarity.
Satva is holistic.
To increase Satva one must associate with Satva, usually in the form of nature, food and environment. Every aspect of this project is aimed to increase Satva, from the buildings to the nature around, to the food, to the daily activities. Even 1 or 2 weeks of living in Satva can rejuvenate the whole body and mind, and set you on a course for a long, healthy, happy life.
Multiple studies
show that connecting with nature for a prolonged time changes physical and mental health and wellbeing dramatically.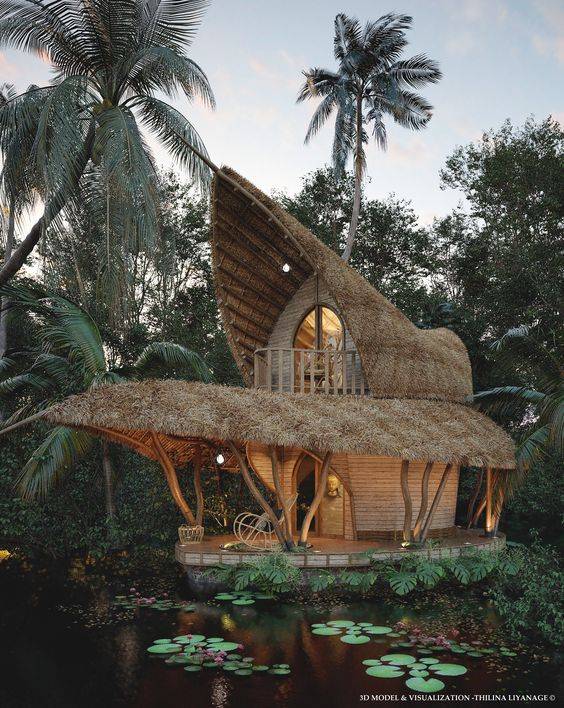 The dwelling places are built with and in nature. 
The environment, like the paths connecting the buildings, are created in harmony with the natural shapes and flow of nature. 
By seeing natural shapes the mind becomes happy and peaceful.
A no Wi-Fi zone, & a quiet zone. Time to let the mind relax and wander, perhaps to new ideas and realizations for your life and career.
We also minimise the use of electricity to encourage "being here and now" as well a Satvic sleep/wake rhythm.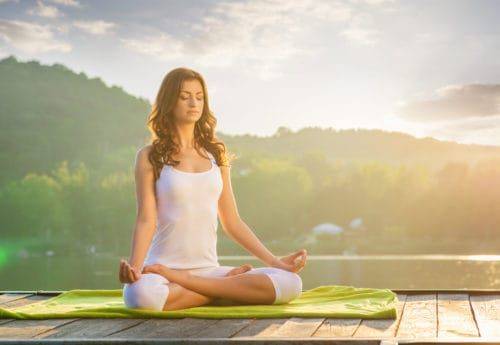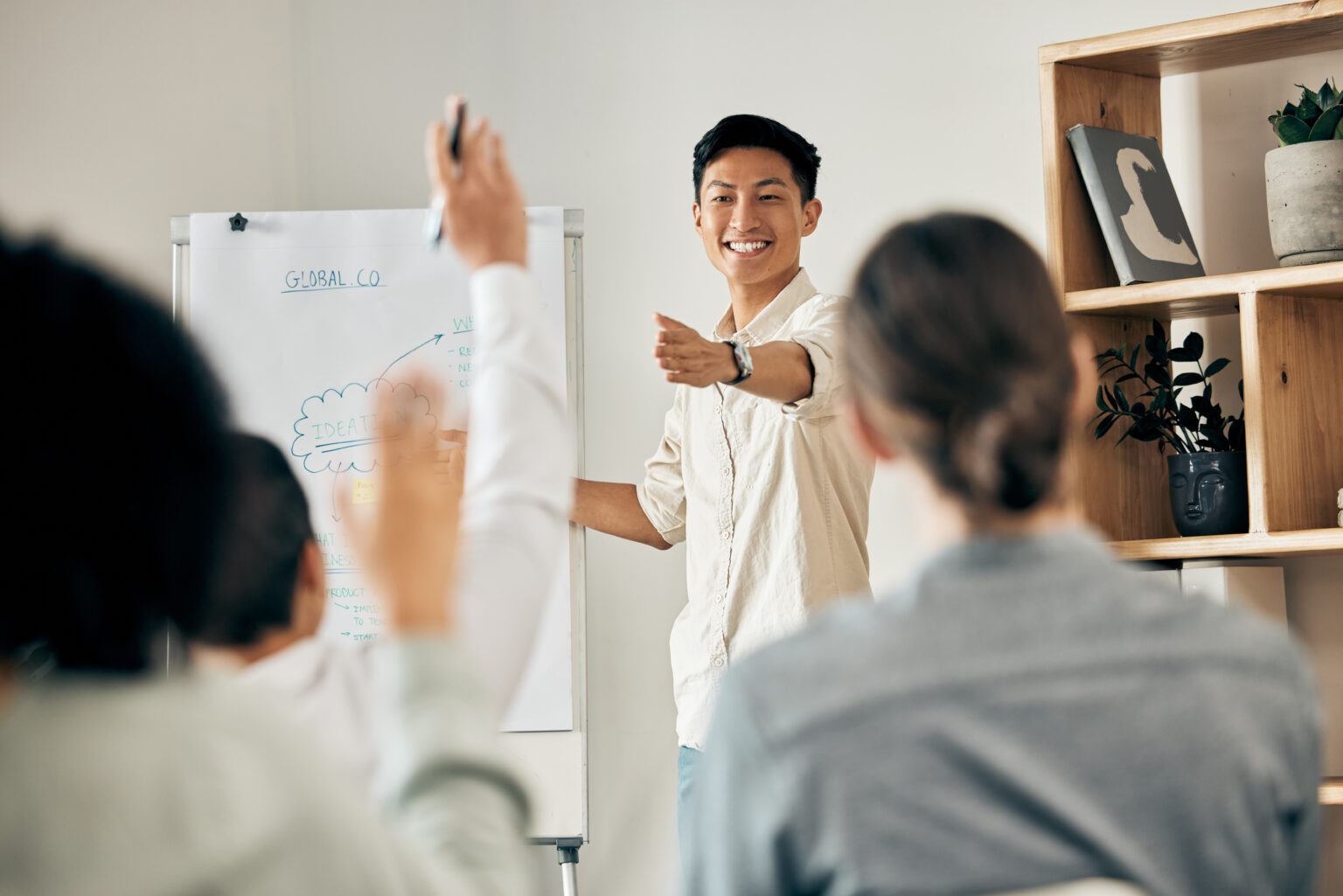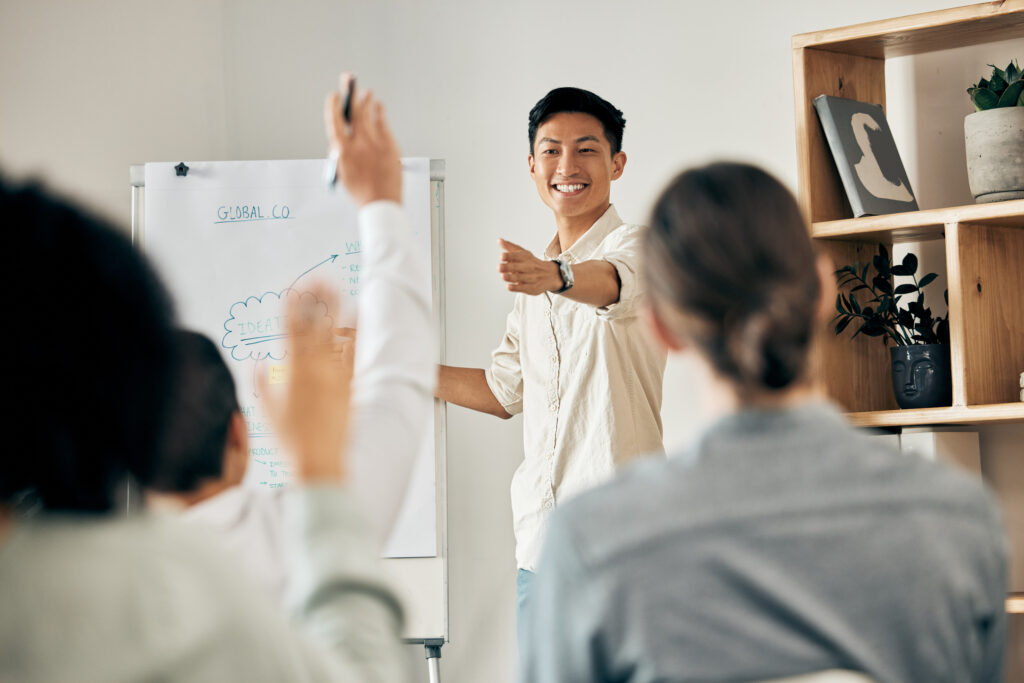 Seminars and workshops about Satva principles are regularly offered for all guests, so that they can apply the principles in their daily life when they go home.
Eating is central to health and happiness.
There are many places who offer vegan-vegetarian options but there are not many places that offer actually healthy and pure food.
We provide healthy ingredients, prepared according to Ayurveda. so that everyone can feel peace in body mind and soul.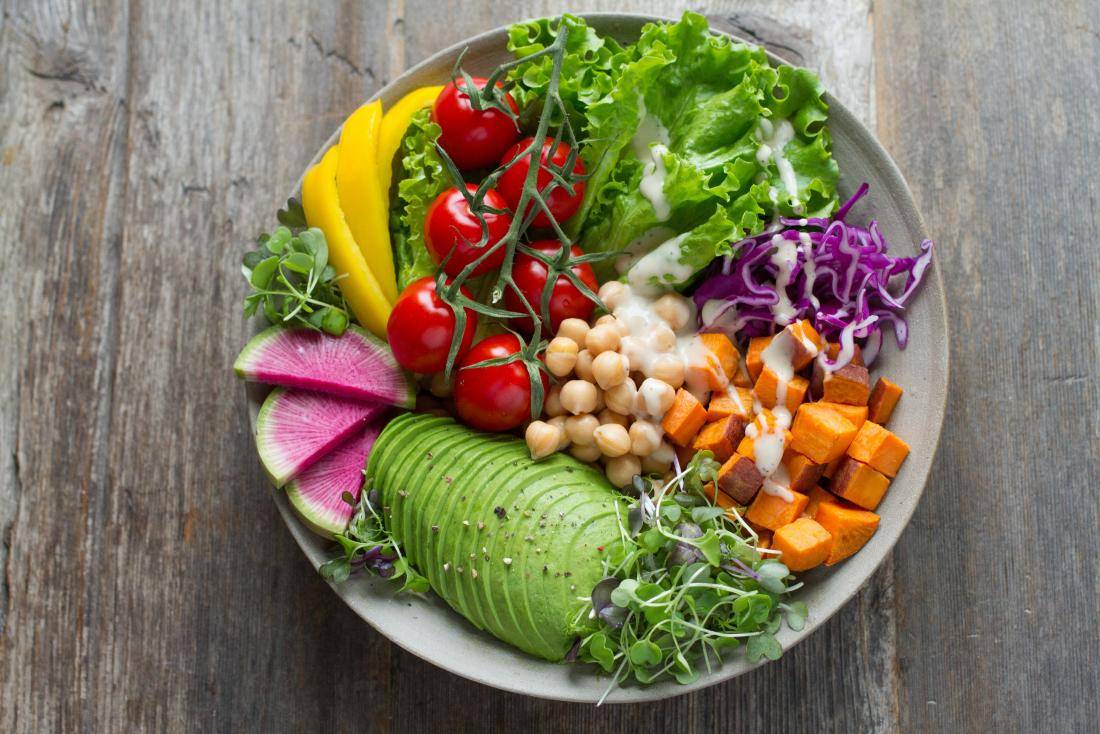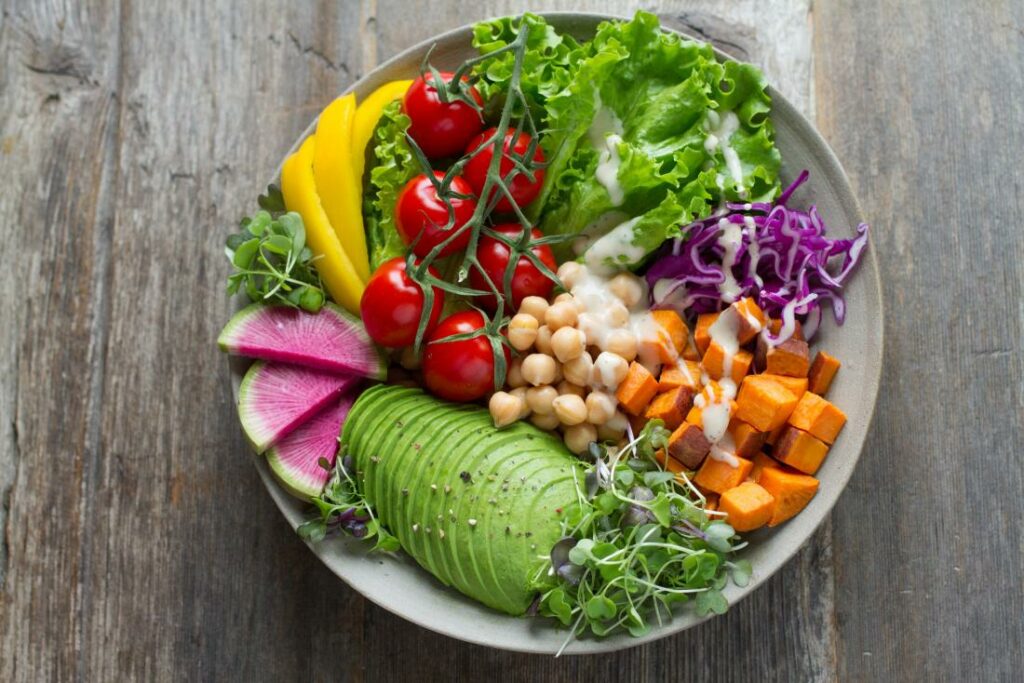 Satva Food
Foods that are considered Satva increase the duration of life, clear the mind and give strength, health, happiness and satisfaction. Such foods are juicy, attractive, wholesome, and pleasing to the heart.
Satva food are NOT…
foods that are too bitter, too sour, salty, hot, pungent, dry and burning.
These are "rajasic" foods which cause distress, misery and disease.
Also, food that is more than 3 hours old, food that is tasteless, decomposed, and consisting of remnants and death (like animals) is considered even worse, and labled "tamasic" according to Ayurveda.
To reach the goal of Satva Foods we...
Grow organic food on the property
Use local ingredients
Prepared in a healthy, natural way
Adhere to the Satva standard of "non-violence" during all phases, from planting the seed up to cooking and preparing to eat.
Maintain a peaceful and clean environment in the kitchen
Hire cooks with a Satvic personality, because the food reflects the cook.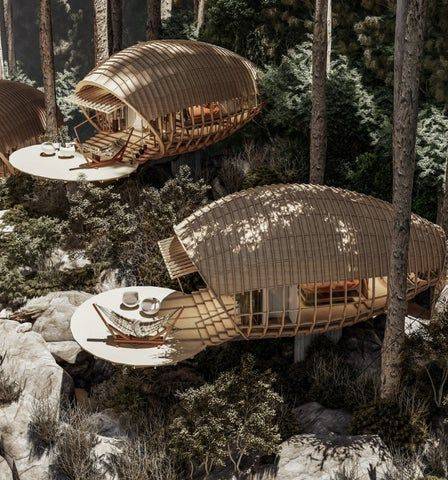 About 10 dwelling places are available to book anytime in this full service resort. Restaurant and spa facilities are all inclusive.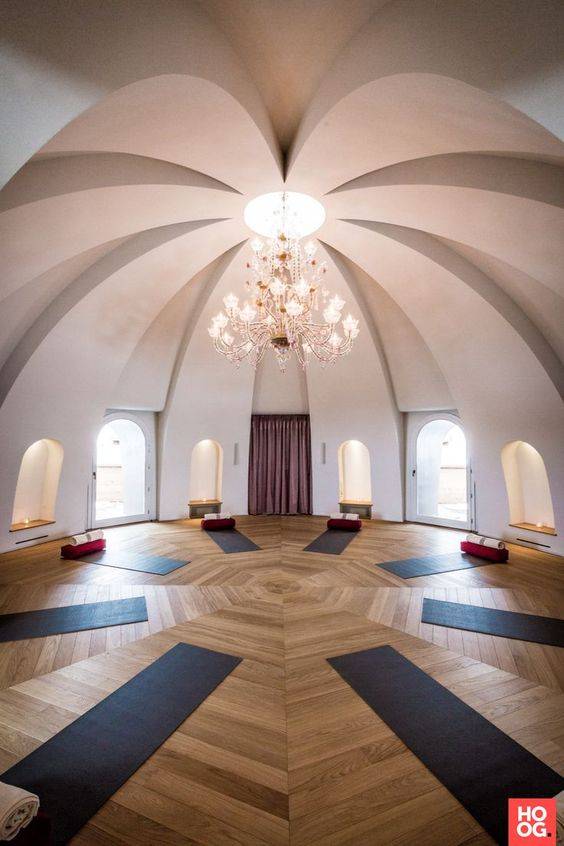 Weekly retreats can be booked for groups up to 20. Extra dwellings , as well as dining and activity buildings are reserved for groups.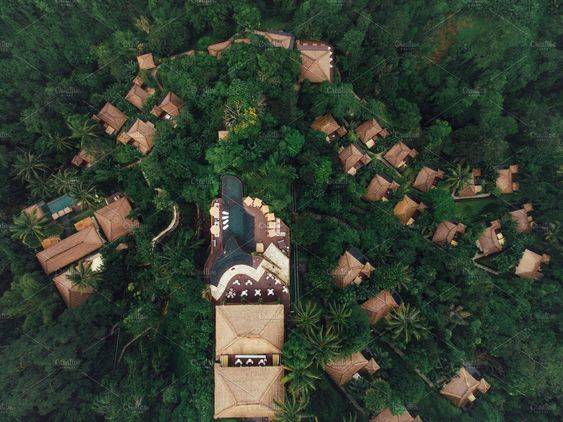 Staff, as well as people wanting to experience this lifestyle for an extended time, can live in the "village". The same Satvic living standard applies here as well.
Throughout the property you find
permaculture gardens which supply the kitchen
fruit trees
various forest with paths and sitting places
small flower gardens with sitting places
swimming areas
swings and viewing platforms
walking and running trails
pavilions and gezoboes for meetings or activities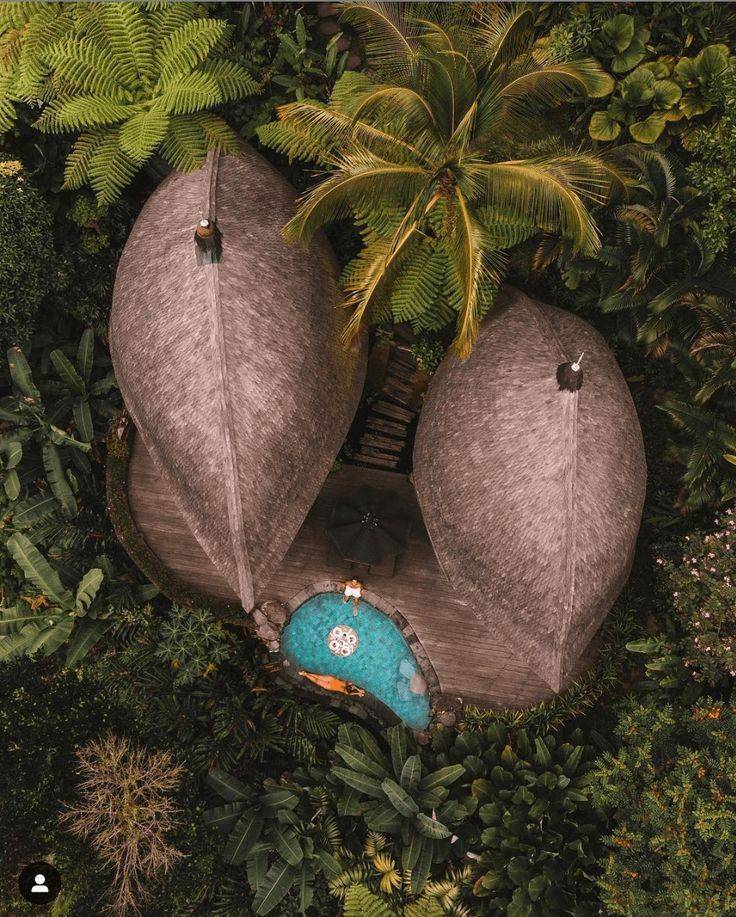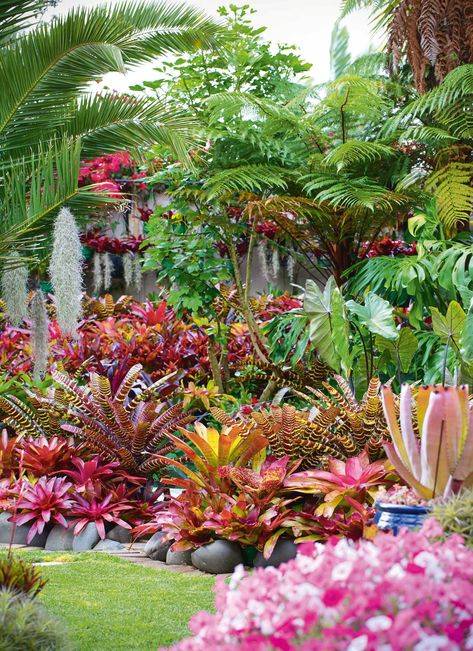 AirBnB has proven that people are looking for unique facilities to live in. Standard hotel and resorts have become boring. At the same time, quality and convenience are not sacrificed.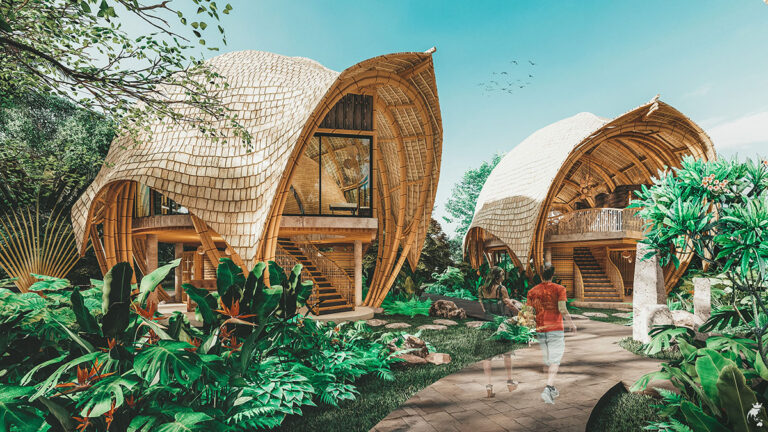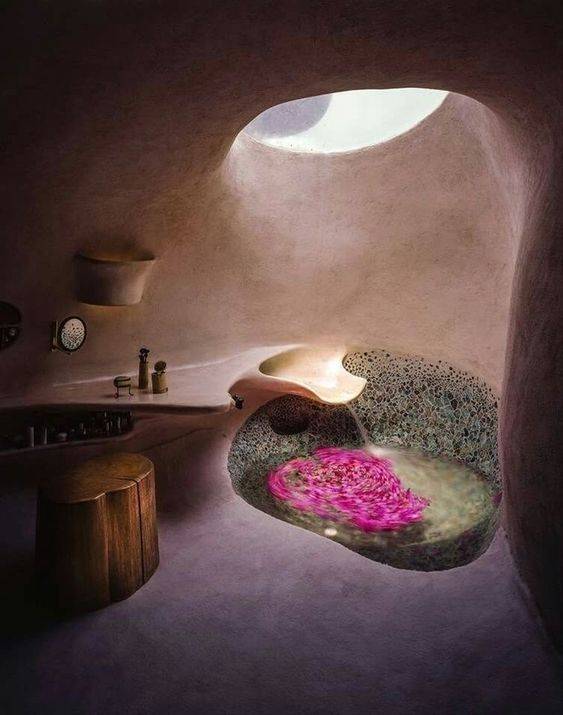 Using local material to craft luxury dwellings
The property, lodges, and buildings aim to be a unique attraction in themself.
In association with leading architects of the world, the landscape is dotted with unique and attractive habitations, which are works of art.
International Architectual and building company, Nomadic Resorts, has agreed to build this project.
SWOT (strengths, weaknesses, opportunities, and threats) analysis is a framework used to evaluate a company's competitive position and to develop strategic planning. SWOT analysis assesses internal and external factors, as well as current and future potential.
A SWOT analysis is designed to facilitate a realistic, fact-based, data-driven look at the strengths and weaknesses of an organization, initiatives, or within its industry.
General Strengths
This is the first resort of this category in Mauritius.
Having a small number of living spaces spread out on the property and integrated into the nature raises the value or prestige of the business.
Food
Most resorts offer "normal food", which is non-veg and non-healthy. We aim to provide the most healthy and vegan food available in the world.
We serve vegan, but also HEALTHY food prepared according to Ayurveda, so that the mind and body becomes peaceful. The focus is on rejuvenating the body, mind, and soul during your stay.
Many places offer vegan dishes, but are rarely actually healthy and satisfying. They also cook meat in the same kitchen, which our target audience does not appreciate.
We have access to many vegetarian cooks (Krishna Devotees) on the island (some even with their own TV cooking show)
Large vegetable gardens on the property to supply the kitchen with fresh, organic food.
The Space
A nature immersion experience, the lodges and the grounds are built with natural materials and integrated into nature.
The climate allows to grow all tropical plants. The space is abundant with flower gardens, walking paths, water features, and sitting places. A Garden of Eden and Botanical garden that you can live in.
Natural swimming pools in the river and waterfalls.
No dangerous animals on Mauritius (no snakes, spiders, malaria, etc). You can walk freely in the forest without worry.
Quiet. Many remote properties are available where you only hear the birds and the river.
The buildings
Built with natural material, and at the time very luxurious. Only a couple of locations in Bali can compare.
Strengths for Mauritius in General 
A steady flow of Tourists
Known as a safe tropical destination
After COVID Mauritius was one of the first to open with ZERO covid requirements, proving itself committed to tourism.
The beaches of Mauritius are the highlight. Clean, sandy, long beaches by turquoise lagoons.
Excellent climate. Warm year around. High of 20/25 in winter, 25/35 in summer. Tropical but not oppressive. Mild and sunny "winter" season. In southern hemisphere for summer happens November to April, with a short rainy season in January and February, which is still often sunny.
Can grow practically all tropical and Mediterranean foods.
A steady and large flow of tourist from Europe regularly visit Mauritius. About 30 large beach resorts surround the island.
Mauritius is a small island, everywhere is reachable in 1 hour max
Excellent infrastructure for roads and logistics
All modern imported products are available
Direct flights form Europe, and only +2-3 hours time zone difference
Tourist visa is free on arrival.
World class beaches in abundance, rarely crowded.
Friendly people who all live in peace with each other regardless of race or religion.
Stable economy and government, no threats from terrorism.
Safe. There are no dangerous animals on the island. Zero snakes, spiders, crocodiles, etc, and no shark attacks. One can walk freely everywhere.
Lack of beach next to project land (Most beachfront is already taken with large beach resorts)
Not serving meat and Alcohol narrows the target audience (but at the same time broadens the actual target audience)
Weaknesses for Mauritius in General
Far and remote to reach. Direct flights rom Europe take about 12 hours.
Mauritius is not yet known for Eco-tourism
Climate more extreme than South-East Asia. Cooler winters (during Europe summer), more dry.
High price of everything in Mauritius due to the remote location. At least double from places like Thailand or Bali.
Economy mostly dependant on tourism from Europe.
Most raw land properties have "Albizia" trees. These are huge and fast growing trees that are very fragile so they do a lot of damage during a cyclone with large breaking branches. They are invasive since about 40 years, so they need to be cleared before building. This unfortunately leaves a lot of land bare afterwards.
Eco resorts are a growing trend worldwide.
High income people tend to practice Eco-living more than low income people in their shopping and eating habits. We therefore aim to attract middle-high income people from Europe.
Offering 100% pure vegan AND healthy food, without intoxication, will attract a certain class of people that until now had limited options when it came to luxury combined with healthy lifestyle. In 99% of resorts and hotels world wide, people with a healthy or Green choice for living struggle to satisfy their need.
According to SWOT analysis by Shandrani and Shangli-la resorts, there is a Changing Market Trend: The customer is fussier but willing to pay more for value-added services. This means that those who focus more on personalised attention can charge higher for their facilities. The project has a limited number of private dwellings and therefore can offer more personalized service.
Opportunities specific to Mauritius
Can basically build whatever you want with practically no codes and zoning.
The first project of this kind in Mauritius, and even in the world. Post covid, more people are looking for nature and connection to peace.
Many local wealthy people as well as expats living in Mauritius, who are looking for new experiences in nature, to escape the busy life.
Can offer a new experience when people visit Mauritius, they can split time between beach resorts.
Climate cooler, which many Europeans want during their summer holidays. A tropical escape without the extreme heat.
Eco resorts are a growing trend worldwide. Limited options on Mauritius, no big eco resort yet.
Mauritius is orientated on tourism, and recognises the lack of ECO options in its "brand", and is looking to improve this, by supporting Eco projects.
A steady flow of thousands of (relatively wealthy) tourist visit the islands resorts, who can be directed to visit the project during their stay, even for a day visit.
Raw forests with private rivers, lakes, and waterfalls are available to buy in Mauritius at the moment, they are selling off fast though.
Mauritius now invests heavily into economic development, as well as attracting more tourists. After Covid, in Summer 2022, the government sponsored a huge international campaign which resulted in all hotels and resorts being booked out for several months across the island.
The most established eco-style resort, in the hills of south Mauritius, Lakaz Chamarel, has been open since 1997, has 20 bungalow dwellings, and according to ground staff, is mostly booked out.
Many properties are secured against building projects of neighboring plots due to rich land owners who do not sell, or sugar cane fields.
Mauritius attracts wealthy people with large budgets, who are willing to spend money, and are looking for luxury, experience, and quality. (not like South east asia where the priority is often "cheap").
Mauritus depends on tourism, and gives full support. Many well trained staff available.
Many amazing pieces of land available, development and change from farm land to housing is only in the last 10 years. A lot of good land available now, in the phase of converting from farm / forests. Tourism is relatively new (last 20-40 years). Easy to buy prime private land. A "land rush" is happening.
Most of Mauritius is private land, so it's possible to own a mountain with waterfalls and lakes privately.
Other eco resorts could open on the island. Beach resorts with meat and alcohol already attract most people. Established Eco jungle resorts in places like Bali in Thailand are more famous, and also cheaper. It could take time to get people to try Mauritius. Far away and secluded. Another Pandemic could shut down the island, and cut off visitors. Dependant on European economy.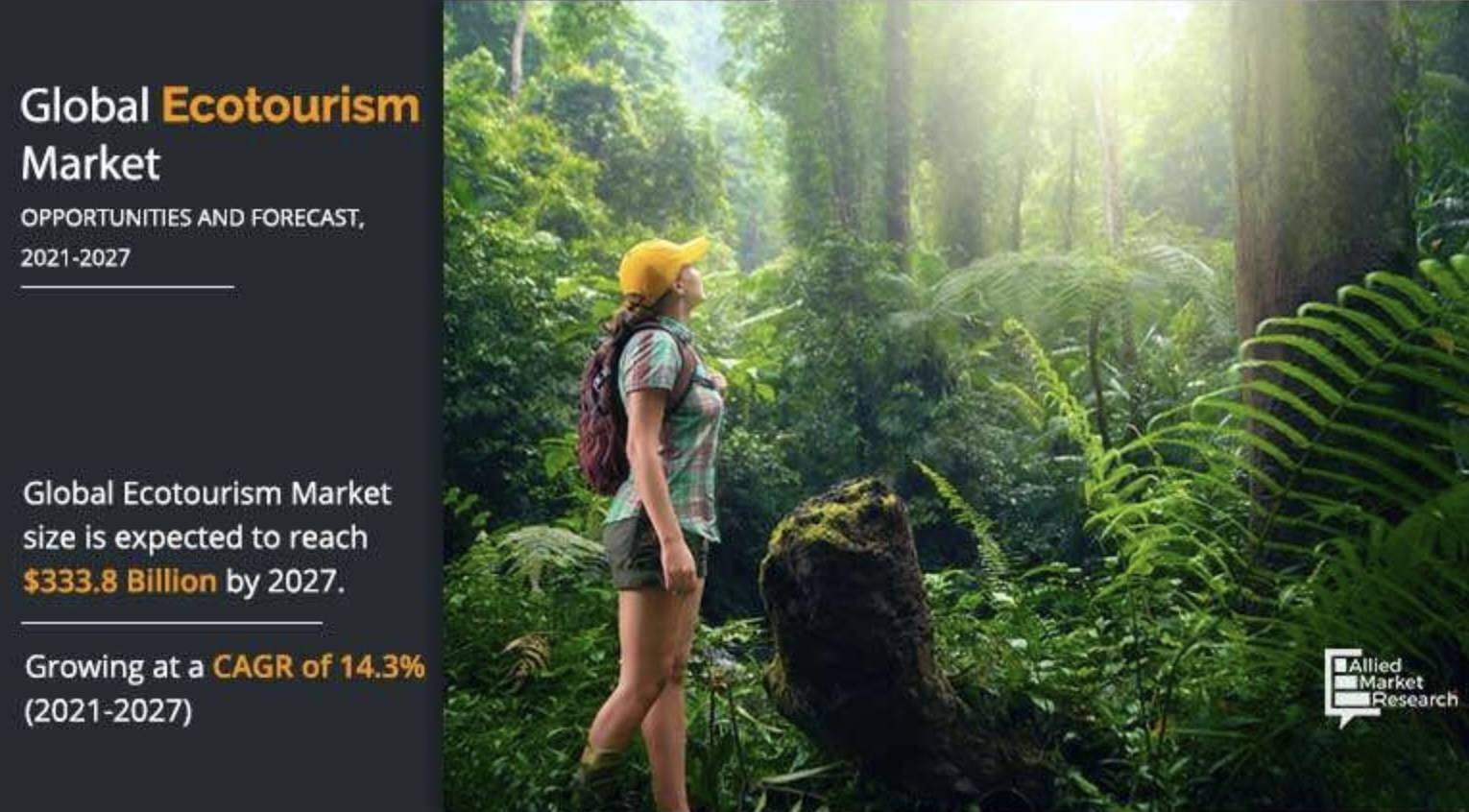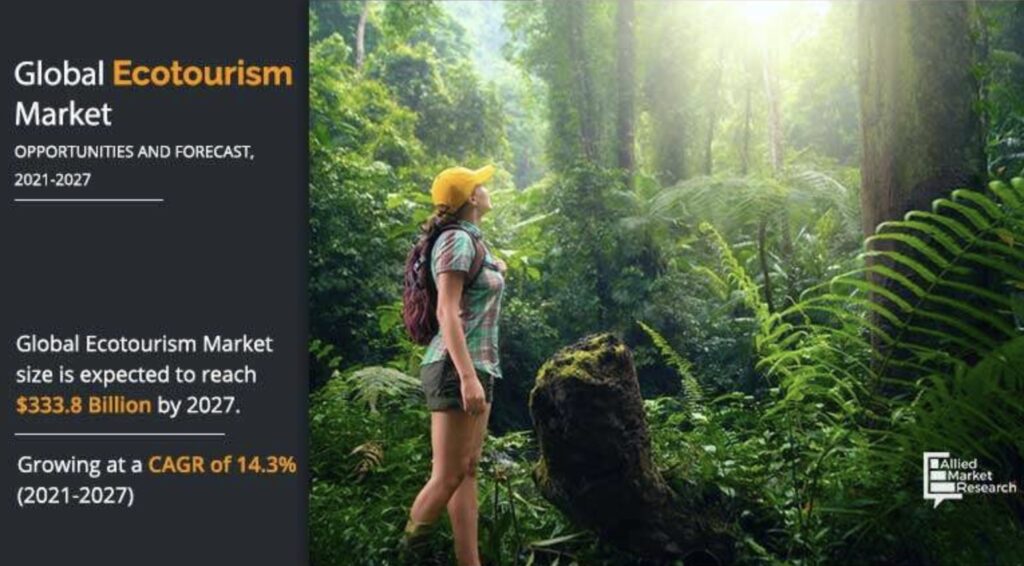 The ecotourism market size was valued at $181.1 billion in 2019, and is expected to reach $333.8 billion by 2027.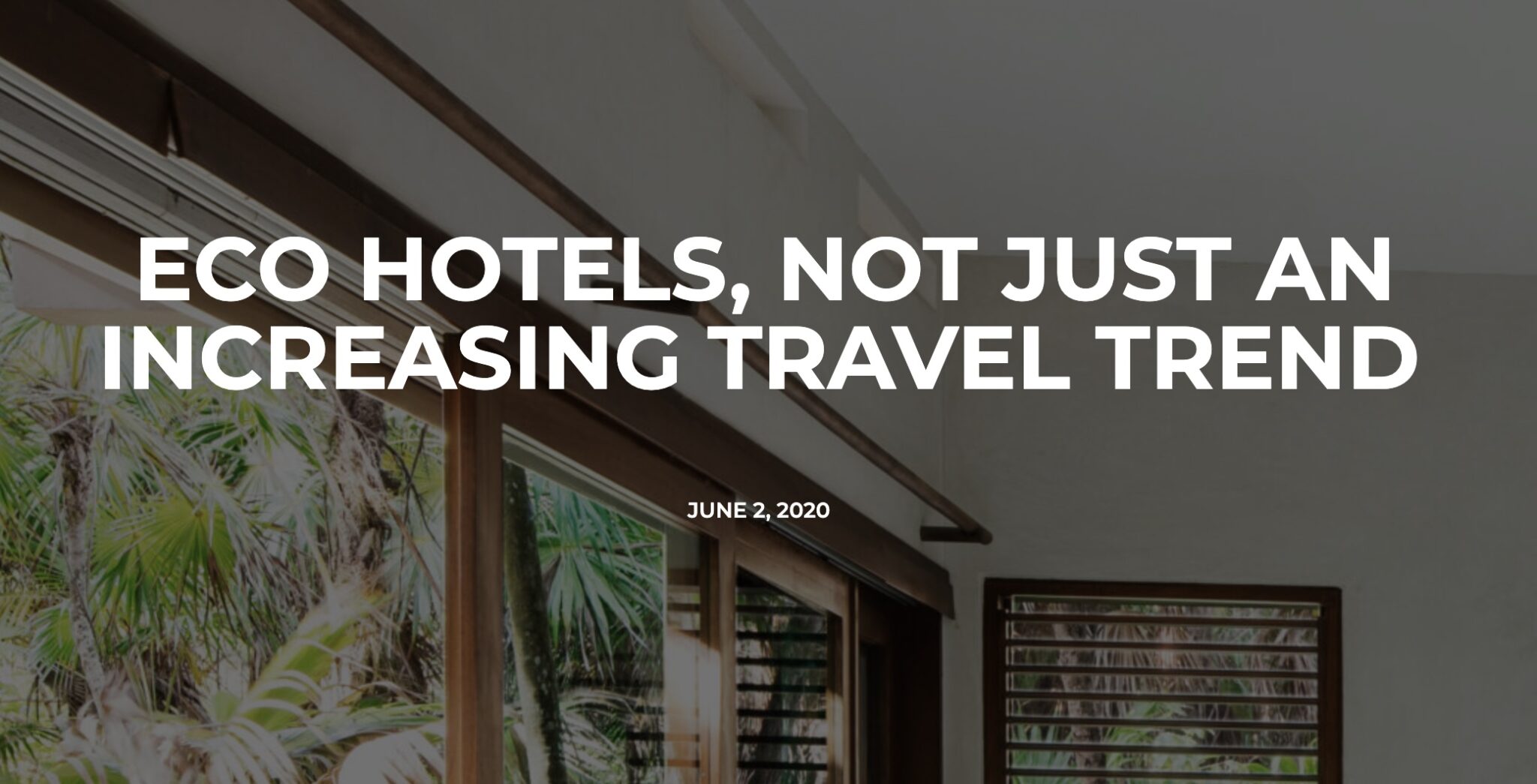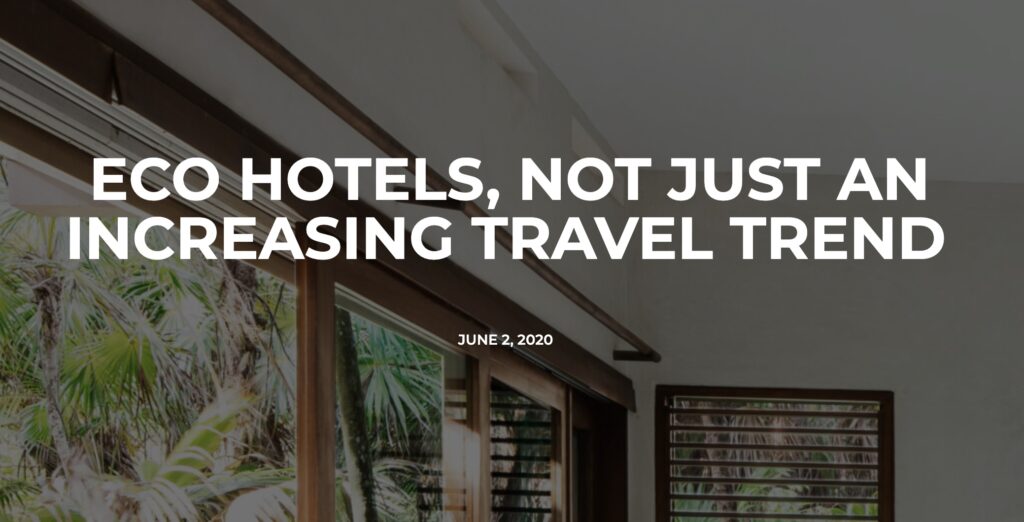 The U.N. World Tourism Organization predicted that by 2020, there would be 1.6 billion eco-inspired trips taken.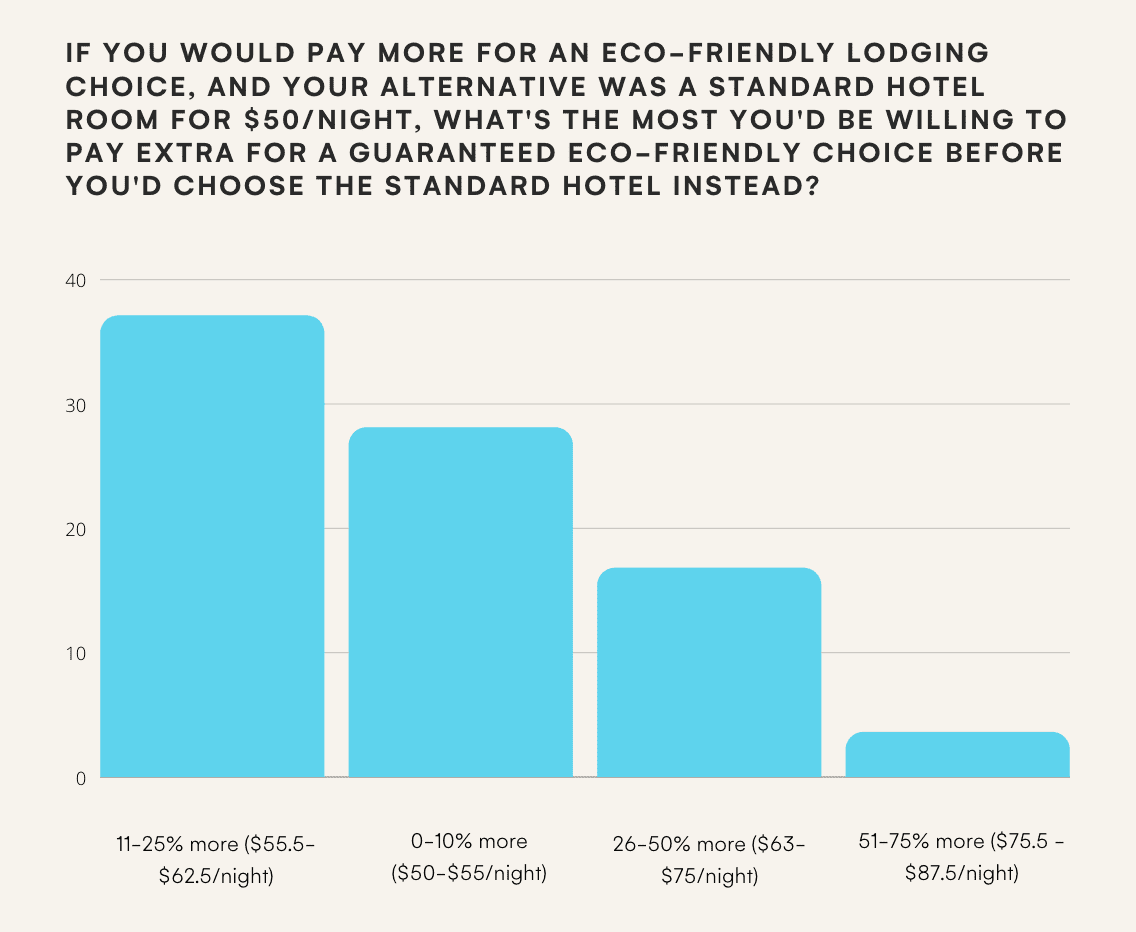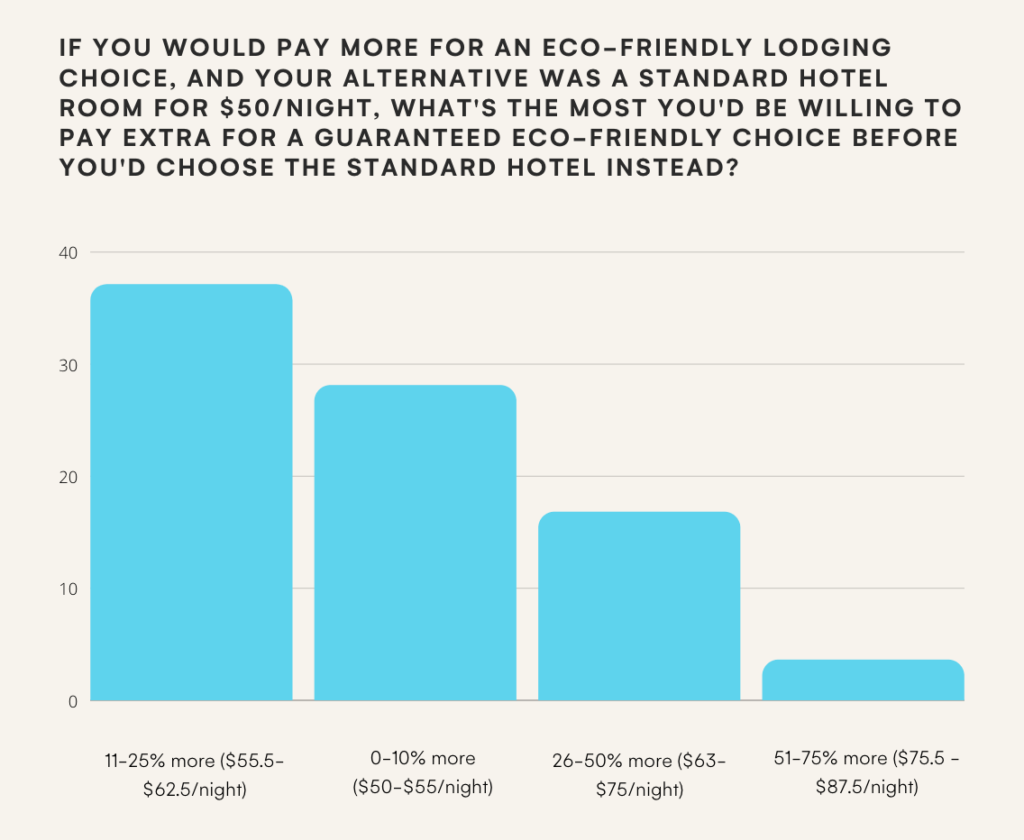 Survey shows Eco Tourism in growing demand
85.6% said they would pay more for an eco-friendly choice of hotels.
Some guests are willing to pay up to 75% more for a hotel that can demonstrate genuinely green policies.
50% of respondents said that they check for eco-friendliness as a bonus, while 30% check for eco-friendliness, even if it's not the most important factor for them.
Similar research in 2020 by Booking .com  found that 73% of global hotel visitors today would prefer an eco-sustainable hotel over a traditional one, up from 62% in 2016.
High income earners are the key
The more holistic a hotel is, the more marketable it becomes to eco-travelers.
Travelers want intimate locations that are as close to nature as possible.
Investment in eco-hotels is a worthwhile endeavor because a vast market exists for the service. Consumers are willing to play their part in global sustainability.
Luxury hotel consumers are some of the keenest consumers on green initiatives. Surveys conducted by Market Metrix in 2008/9 indicate that 20% of these guests believe that eco-friendliness is a high-priority issue.
Proof of a market for eco-hotels exists in other sectors. The philosophy of sustainable purchasing is prevalent in retail stores, company brands, product packing, employee choices and other aspects of consumer purchasing. Commitment to the environment usually runs deep, and those who hold such values place high demands on the sellers who supply their personal products.
As a result, these individuals expect companies to take care of environmental issues in service provision. Buyers now wait for hotels to demonstrate this commitment to sustainability in their guest experiences before they choose it.
Therefore, these buyers are committed to the philosophy of eco-friendliness. If they travel around the world, they are more likely to respond positively to hotels that mirror their personal expenditures.
Eco-resorts step up to cater to demand for sustainable travel
"We've seen a clear shift in what the traveller wants, especially the younger generation," said Michael Dominic, CEO, CGH Earth Experience Hotels to DH. "They are looking for unique experiences that will not leave them feeling guilty about damaging the environment.
Mauritius enjoyed political stability and the Mauritian Government has always played a pivotal role in the development of the tourism industry and have come up with various incentives and is even directly involved in the promotion of Mauritius as a world class tourist destination through the MTPA.
Lately the authorities in Mauritius have also adopted some policies for diversification within tourism, particularly in targeting high-spending visitors and in encouraging to some extent inland and nature tourism.
New tourism developments should more often incorporate improved plant designs, and improved energy-efficient features that will enable greater natural lighting, natural cooling of accommodation facilities, and waste treatment and water recycling.
There are an estimated 79 million vegans globally, which is over one percent of the whole population.
In 2020, vegan food sales grew twice as fast as general food sales.
Wealthy, western cities have the most vegan restaurant demand.
It should be noted here that being vegan is usually a matter of principle over health. In other words, vegan people prefer to give their money to businesses who serve ONLY vegan products.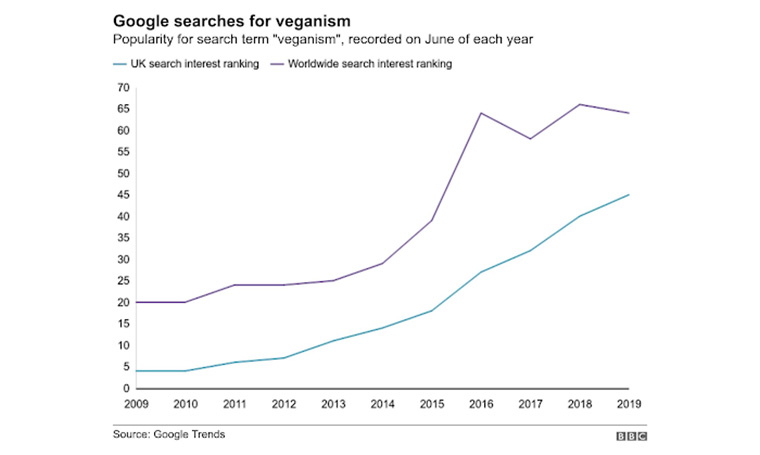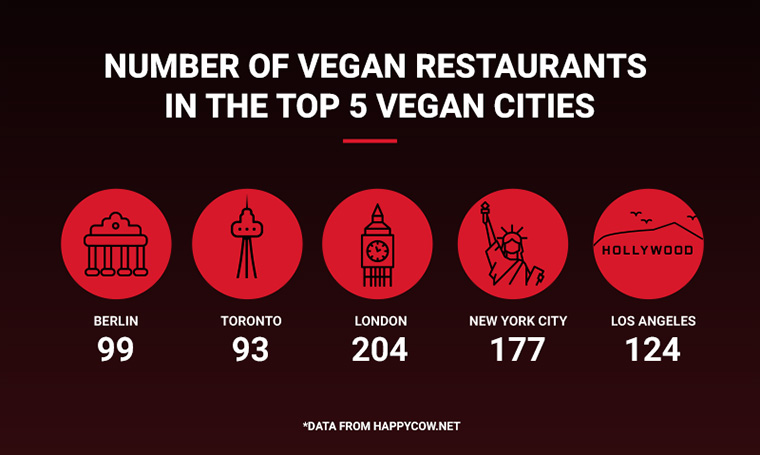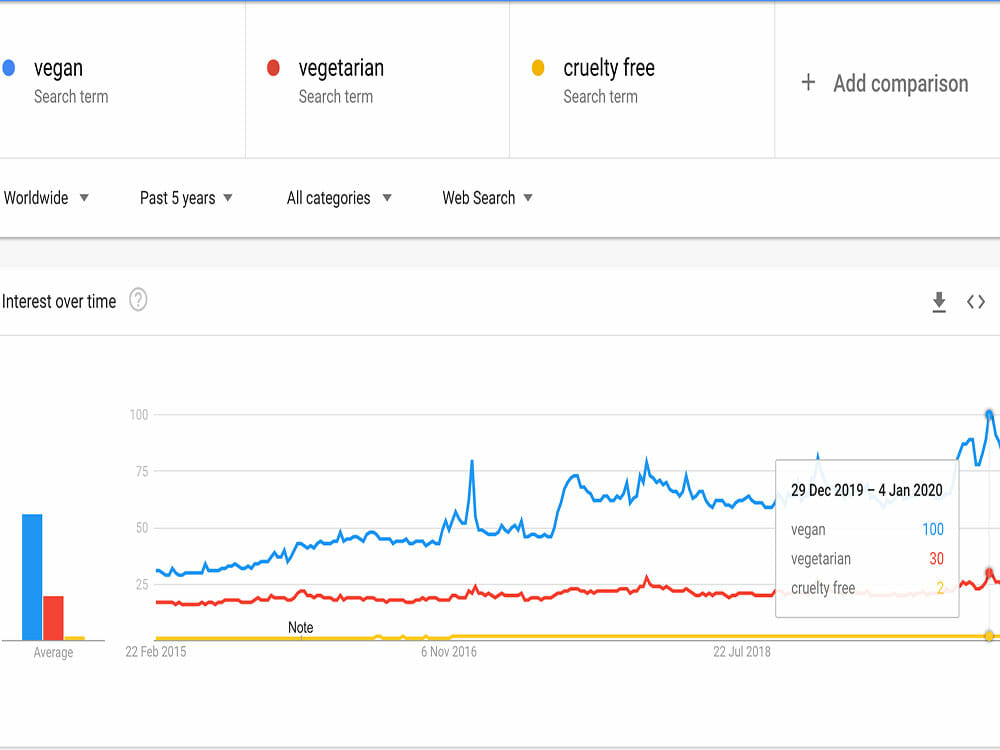 Open to investor applications
An estimated $5 million is required to: